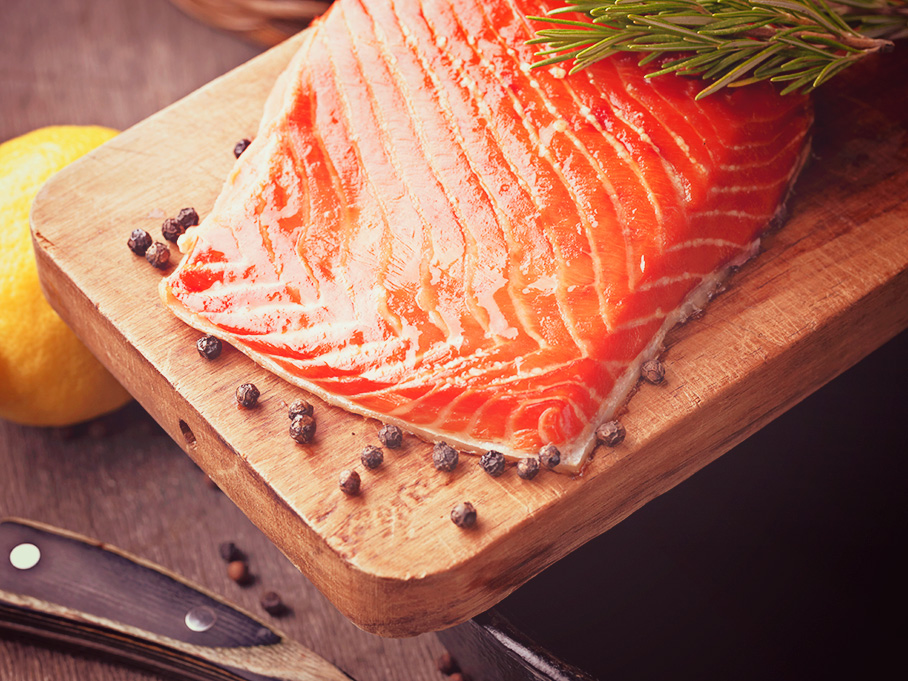 We don't mean a soggy vol-au-vent, a devilled egg, or a cheese and pineapple cocktail stick à la 1980. We mean a beautiful, elegant little work of art; a marvellous miniature bite, delicately assembled with love, and a steady hand. At Cooked, we just love the queen of the canapés; enter the magnificent Smoked Salmon Blini.
She's queen for a reason; let us tell you why. Take the blini, the food of the Tsars and an optimistic little pancake that in Russian heritage is a symbol of the sun. Traditionally prepared to celebrate the end of winter, it's a cheerful place to put your salmon. A lovely peachy pink piece on top, with a good cream cheese before it completes this simple, but regal bite sized morsel .
Luxury encapsulated, she loves to hang out with the champagne. She can't help her classic glamour but she can go bling in an instant with a touch of caviar and a crown of gold leaf. She has a variety of outfits; a marinade of dill and mustard and topped with microherbs, puts her on trend in the Scandi spirit. Also in her closet is a twist of lemon, cucumber pearls, a dash of balsamic, a grind of black pepper, a slice of beetroot ceviche, or for a feisty surprise, a drop of hot horseradish.
Whichever way she decides to dress at your party, you'd better catch her quick. She holds court only briefly and leaving her bereft subjects behind, her exit is swift, usually along with the champers.