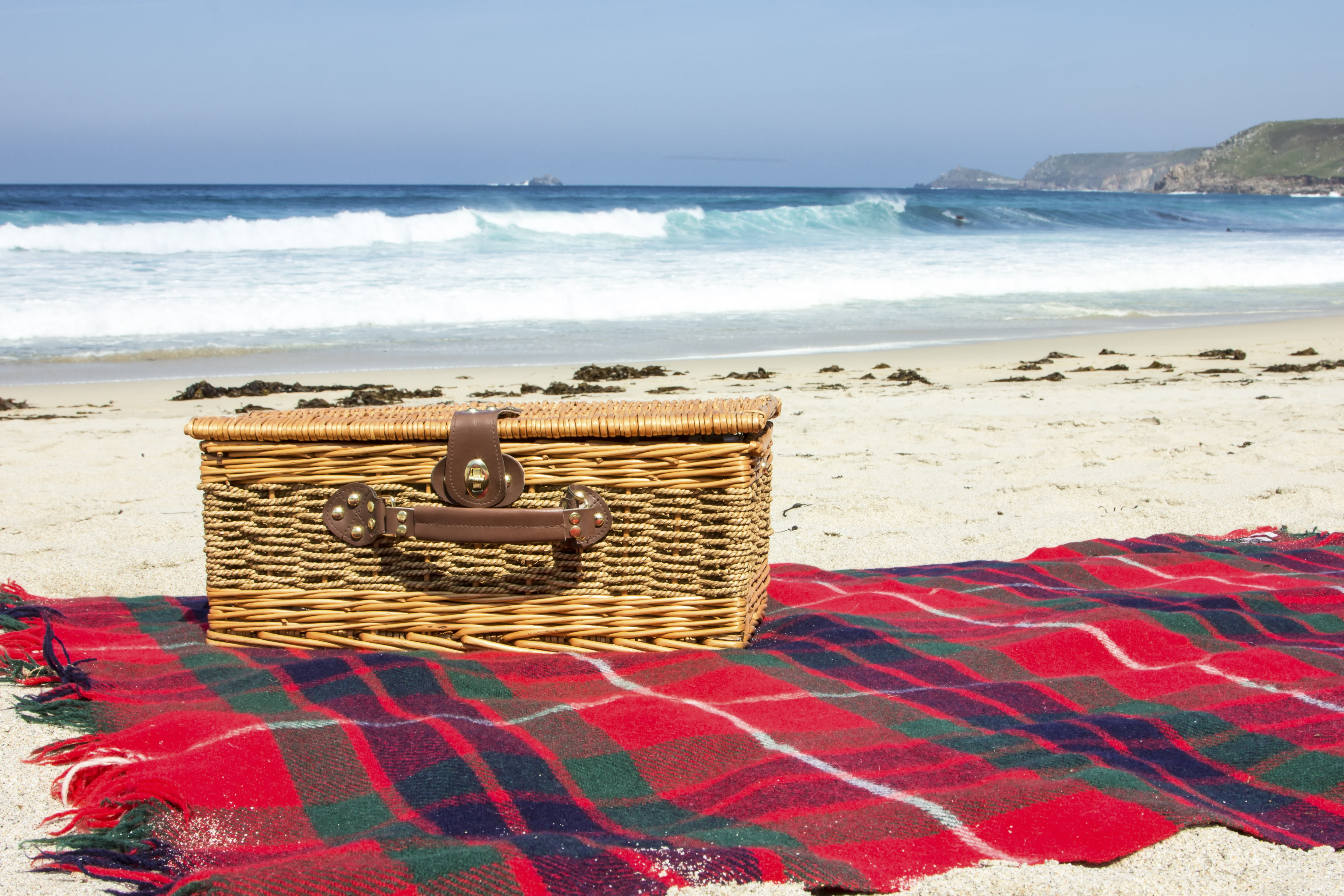 Picnic lunch ideal for a day out! Served in a classic wicker basket with disposable plates, napkins and cutlery, and delivered to your door or alternatively to an agreed meeting spot in town ready for a boat trip across to the other islands. All you need to do is organise your drinks.
 Minimum order for 4 people.
£27 pp inclusive.
 Sandwiches, choice of 2 rounds pp.
Parmesan, pistachio and lemon chicken mayonnaise, iceberg lettuce and tomato
Soy, sesame and ginger beef with soy and chili dressing spinach and rocket salad
Poached prawn, fennel and cucumber with lemon dressing
Roasted Mediterranean veg and soft herbs with hummus
Cheese salad and pickle
Crab mayonnaise
with
Chorizo scotch egg
Homemade slow cooked onion and apple sausage roll
Cheese, tomato and basil tart
Traditional coleslaw
New potato and chive salad
Sweet
Fresh berries and Guernsey cream
 A bespoke menu can also  be arranged. Order at [email protected]