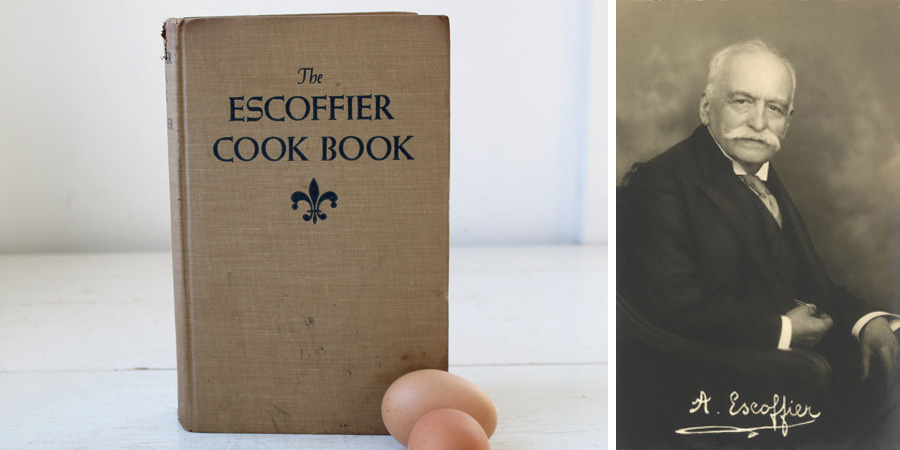 Fancy a posh fish pie…?
Fish fan extraordinaire, Rick Stein, has one of our favourite fish pie recipes. It's just a bit decadent with a crisp breadcrumb topping and a hint of truffle oil. The recipe calls for a velouté sauce – one of the five 'mother sauces' of French cuisine, coined centuries ago by man of legendary moustache, and more importantly, the 'King of Chefs' no less, Auguste Escoffier. (The others for your history lesson, are hollandaise, béchamel, espagnole and – plain ol' tomato). What's luxe about a velouté is that it's translated as 'velvet', which is just how your sauce should be. No pressure.
Rick's tip is to fry the fish first so that it doesn't thin the creamy sauce in the pie as it cooks. Our tip is get your butter, milk and cream from our obliging Guernsey cows.
COOKING TIME:
1 hour 20 minutes
SERVES:
4 – 6 hungry people
INGREDIENTS:
For the velouté:-
600ml fish stock
300ml milk
50g butter
50g flour
2 bay leaves
1 crushed clove
1 pinch freshly grated nutmeg
For the pie:-
200g onion, finely chopped
60g butter
30g parmesan cheese, grated
50ml double cream
Juice of ½ lemon
500g mixed seafood: ¾ fish fillet and ¼ shellfish or crustaceans, such as prawns, lobster or crab. You could use cod, monkfish, hake, pollack, or snapper, with crab, lobster, peeled prawns or scallops. Visit our own fish expert Jason Hamon at Surf 'n' Turf on the Castle Esplanade.
50g flour
30ml vegetable oil
10g butter
100g button mushrooms, thinly sliced
1 tsp French mustard
1 tsp truffle oil
For the crust
50g Japanese panko breadcrumbs (trend alert!) or fresh breadcrumbs dried out for 10 minutes in a hot oven
30g melted butter
HOW TO:
Boil the stock and milk together. Melt the butter in a saucepan, add the flour and cook for about two minutes, stirring constantly and without browning.
When it starts to smell nice and nutty, add a third of your stock and milk mixture, and keep stirring until it thickens and is completely smooth (like velvet, remember?) Add another third and stir again, then add the final third and when smooth, stir in the bay leaves, clove and nutmeg and leave to simmer for about 30 mins.
Preheat your oven to 180C/350F/gas mark 4. Slow-cook the onion in the butter for 10 minutes. Pour your sauce through a sieve into the sautéed onions and add the parmesan, double cream and lemon juice. A pinch of salt will bring out the flavours.
Cut the fish fillets into bite-size pieces and turn over in the flour with a bit of salt. Fry for 2-3 minutes over a medium heat using the vegetable oil and butter. Transfer the fish to your pie dish. Fry the mushrooms in the same pan, stir in the mustard and add to the pie dish.
Now time to add the shellfish or crustaceans to the pie dish. They can be raw or cooked, but if raw scallops or prawns are large, slice them in half. Drizzle the truffle oil over (sparingly as it's pungent!)
Pour your exquisitely smooth velouté over the fish. Mix the panko with the melted butter, and spread over the top. Bake for 20 minutes.
Serve with samphire on the side for extra lushness. Fish pie poshed up.