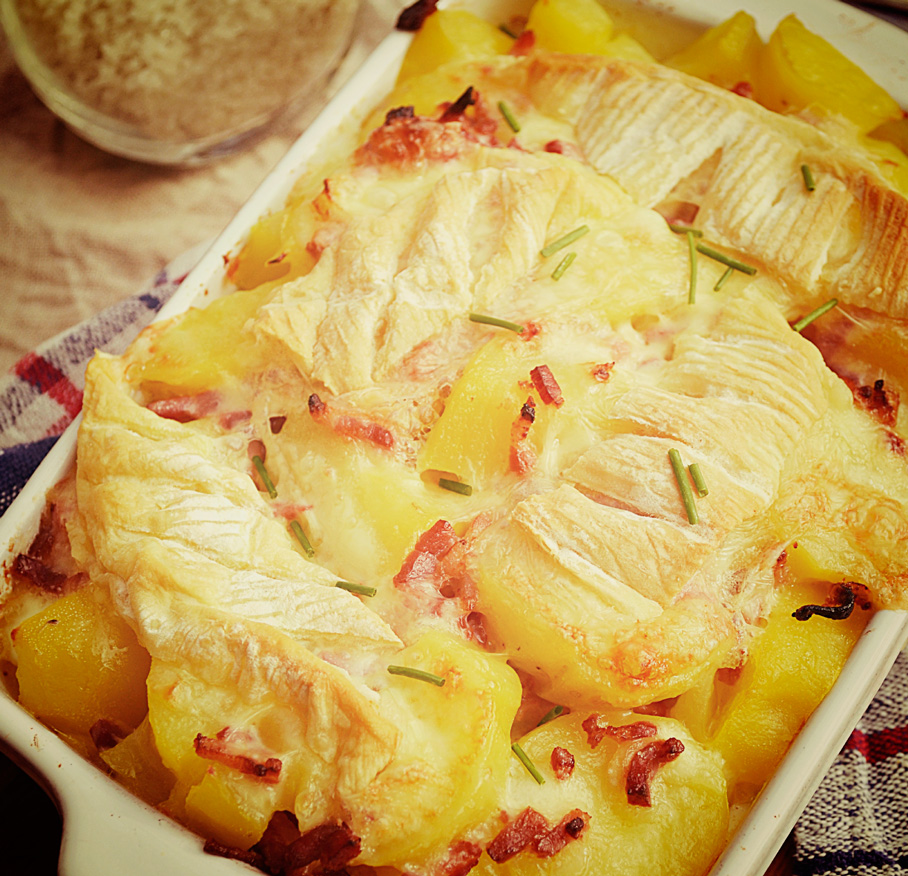 With winter firmly upon us in the form of driving wind and rain, we're desperately dreaming of snowy climes. Yes we love to trudge through crisp pure snow, but mostly it gives us an excuse to pretend we're in the mountains and to exploit the spirit of après ski. While the world goes detox dotty this month, we're in hibernation mode and are resolutely in favour of cosy comfort food accompanied by a goblet or two of red wine. Sitting by the fire with one fork suppers, we're indulging in traditional alpine fare to warm us up from the inside out.
A firm favourite is a super-easy potato dish from the Savoie region of France. This recipe serves four people and is perfect to pick at the next day… if you're lucky enough to have leftovers. Serve with cornichons/baby pickled onions, charcuterie, crusty bread and a healthy big green salad!
What you'll need:
1.5kg waxy potatoes like Romano. We leave the skins on for ease and a bit of goodness.
250g pancetta or bacon lardons
1 large onion, sliced
1 garlic clove, chopped
A knob of butter
100ml dry white wine
200ml half fat crème fraiche (you can use cream but this is a lighter version)
Sea salt but go easy as the bacon will be salty, and freshly ground black pepper
1 whole Reblochon cheese. Slice it round the middle to make two rounds and then half so there are 4 semi circles. If you can't find Reblochon, Camembert would do but it won't have the nutty quality that's the star of the show here.
Here's how to create this beauty:
Preheat the oven to 200C/400F/Gas 7.
Par-boil the potatoes whole in a pan of boiling water until tender then drain and put aside.
Heat a frying pan, add the knob of butter and fry the bacon, onion and garlic for 5 minutes or until the onions are softened. Add the white wine and cook until most of the liquid has evaporated, then add the crème fraiche. You should now have a quite splendid sauce.
When the potatoes are cool, slice them thinly (about 0.5 cm) and place a layer into an ovenproof gratin dish. Cover with sauce and layer potatoes on top. Continue this process until you finish with a thin layer of sauce. Layer the lovely Reblochon slices on top.
Bake in the oven for 20 minutes or until the cheese is oozy and golden.
Now put on your PJs, pour a glass and grab a fork. Et voilà, alpine fare extraordinaire.