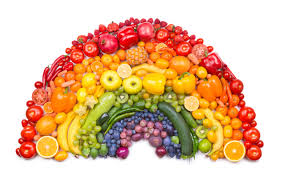 Cooked to the Door was initially launched in the wake of the Coronavirus as a way of helping people avoid the shops. The principle worked really well, and the uptake was fantastic. With restrictions lifted, I am delighted to be able to provide this service again.
Cooked to the Door offers the following menus on a delivery basis, providing different options for different occasion, making your life a bit easier…and providing the odd indulgence:
Canapés for a treat
Celebration menus for your bubbles
Salads for the summer (ideal to complement a BBQ)
Breakfast in bed
Canapés for a treat
 Something different for the weekend or maybe a special occasion. A selection of 1 bite canapés, I would suggest that you order 5-6 items per person as a pre-dinner nibble or 10-12 if you are replacing dinner to graze throughout the evening. All canapés are priced at £2 per item.
Smoked salmon and cream cheese blini
Ham hock and artichoke croquette
Spiced crab doughnuts
Duck confit, sesame and beansprout spring rolls
Saffron and ginger battered prawns
Beetroot and goats cheese tostada
Roquefort peach and cured ham crostini
Haddock and salmon fish cakes
Prawn and lobster sesame toasts
Sundried tomato and basil cheesecake
BBQ beef and slow roast onion pizza
Lobster salad mini brioche
Chorizo and red pepper scotch quail eggs
Lamb and mint bon bon
Onion and nigella seed bahji
Asparagus, spinach and ricotta arancini
Lemon and pistachio tart
Bannoffi pie#
(Trays will be collected at the earliest convenience).
Celebration menus for your bubbles
Celebrating at home with your bubbles, for a reason or for no reason at all, Cooked is offering you something a bit different. For a minimum of 5 people these menus are designed for the summer; light, full of flavour and simple to re-heat where required.
Indonesian flavours: £27 pp
Nasi Goreng
Gado Gado
Chicken satay
Beef Rendang and rice
Moroccan flavours £27 pp
Chicken lemon and olive tagine
Sweet potato, pepper and chickpea tagine
Traditional tabbouleh
Roasted vegetable and date cous cous
Flatbreads
Asian BBQ/salad £27 pp
Lemongrass and coriander chicken brochette
Beef satay brochette
Noodle and vegetable salad slow cooked duck, honey and sesame
Mango and chili slaw with toasted peanuts and pan-fried prawns
Salads for the summer (ideal to complement a BBQ)
Minimum of 5 people priced at £4.50 pp per salad
Honey roast sweet potato and butternut with chickpeas, red lentils and toasted pumpkin seeds
Fresh beetroot, cherry tomato and roast red onion with pomegranate, red pepper and radish
New potato, green bean, soya bean, fennel and pine nut with lemon and chive dressing
Date and apricot Moroccan spiced cous cous with roasted vegetables
Mango, chili and white radish Asian slaw with toasted peanuts
Mixed bean, kale and spinach quinoa with baby corn and pistachio
Indonesian Gado Gado. Potato, green bean, egg, cabbage, cucumber and beansprouts with a creamy peanut sauce
Breakfast in bed
Weekends only at £26 pp
Treat someone to a little luxury; all you have to do is put the kettle on.
Freshly baked croissants with jam and butter
Pain au chocolat
Mini pastry selection
Selection of fresh fruit
Cured meats
Sliced cheese
Yoghurt
Fruit juice
Breakfast tea
 Disposable cutlery and crockery will be supplied
(Trays will be collected at the earliest convenience)
Ordering, delivery and payment, and Covid-19 safety:
All orders to be emailed 48 hours in advance, to

[email protected]

or call Cooked HQ on 736455.
When ordering please leave your address with instructions of how to find your house. Drivers delivering in your area are generally resident to that parish and will know there way around but directions would be appreciated.
Deliveries will made on the requested day between 2pm and 5pm.
Standard delivery is £3 island wide.
Payment should be transferred to the Cooked to the Door account with your name and delivery date as reference.
Please make payment after the delivery has been made and on the day of delivery.
Payment via bank transfer to NatWest account number 74623370, sort code 60-09-20.
Cooked remains ever vigilant to the threat of Covid-19 and as such the kitchen is closed to all but Cooked staff. We are maintaining our usual high standard of hygiene. Vans have sanitiser and antibacterial spray, and drivers and kitchen staff are wearing gloves and masks at all times as well as complying with all Government legislation.